Congratulations | There Are Over 10 Million Payers Playing FIFA 20 Ultimate Team
FUT 20
Date: Oct/14/19 17:46:21
Views: 3048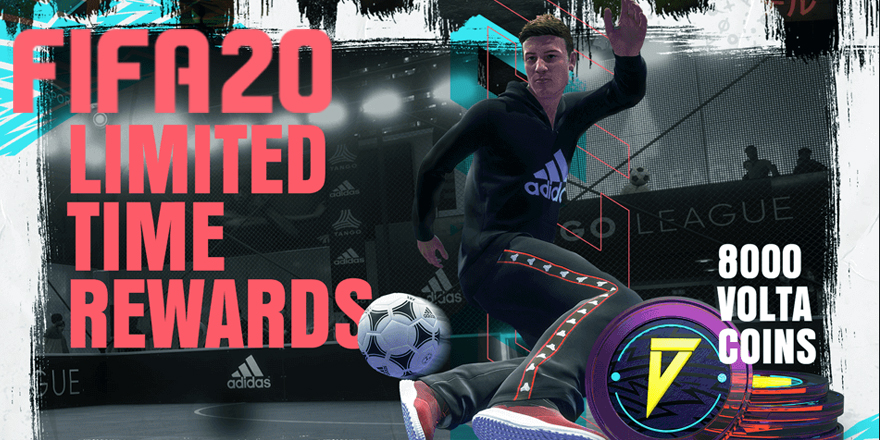 Good news, congratulations, FIFA 20 from EA SPORTS now has successfully hit 10 million players!

In order to celebrate this big achievement, the official website is now thanking anyone who plays EA SPORTS VOLTA FOOTBALL on PS4, Xbox One, or PC, before October 17th by granting them 8,000 VOLTA FOOTBALL COINS which can be used to equip your Avatar with some of the latest and freshest gear from VOLTA DROP 1. Here is all you need to do is enter Volta Football in FIFA 20 between 10 am PST on October 10th and 10 am PST on October 17th to pick up your Volta Coins. And now, if you have already started playing Volta Football, then your FUT 20 Coins will be granted next time automatically you enter the mode before 10 am PST on October 17th, 2019.
What's more, log in to FIFA 20 Ultimate Team for a limited time VOLTA FOOTBALL themed Squad Building Challenge!

Now with over a billion goals scored and 410 million matches played, here are all the methods you have been Breaking New Ground in FIFA 20 game.

And now here are some achievements that FIFA 20 has already achieved, please take a look at that:

And now here are some achievements that FIFA 20 has already achieved:

The First One Is: Now FIFA 20 has successfully hit over 10 million players.

The Second One Is: FIFA 20 has successfully played 450 million matches.

The Third One Is: FIFA 20 has got 1.2 billion goals scored.

The Fourth One Is: FIFA 20 has successfully created 5 million avatars.

The Sixth One Is: Here are some of the most popular locations that FIFA 20 held: Berlin, Rome, Lagos, London, Cape Town and Tokyo.

Anyway, FIFA 20 is now available on PlayStation 4, Xbox One, and PC. For more FIFA 20 Ultimate Coins other than FIFA 20 Volta Coins, you can Click Here.

Here are some statements that need to clarify, please note that this offer is only being issued to you for promotional purposes and does not have a cash value. Log in to volta football in FIFA 20 between 10:00 am pst October 10, 2019, and 10:00 am pst October 17, 2019, for automatic entitlement to volta coins. And this offer will be ended on October 17, 2019, at 10:00 am pst. Valid wherever FIFA 20 is sold. May not be combined with any other promotional or discount offer, unless expressly authorized by ea; may not be combined with any prepaid card redeemable for the applicable content.

All of that is just for FIFA 20 Volta Coins. For other types of FIFA 20 Coins, you can get via safefutcoins.com at much cheaper price.
Cheap FIFA 20 Coins,Sell for FIFA 20 Coins,FIFA19 Coins,buy FIFA 20 Coins Related News And Guides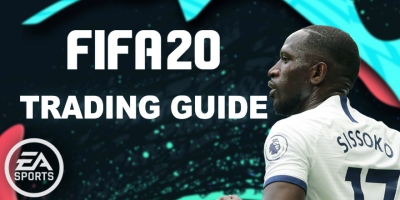 15
Oct
Guide, FIFA 20 Ultimate Team tips, want to find the best method to make easy coins in FIFA 20? There you've come to the right place, in this post, we will walk you through all the best investment methods and timings in order to get the great profit from FIFA 20. Learn more, keep reading!!!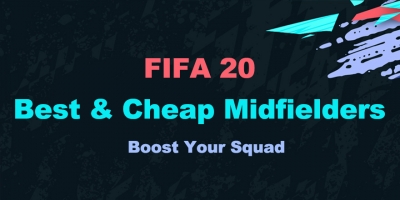 15
Oct
Everyone wants to have a powerful team in FIFA 20 Ultimate Team, if they have, they can use it to make a much stronger team and then challenge some of the most difficult objectives and earn the best rewards and coins. However, before a player begins a game, here are some tips for them to find the best midfielders at a much cheaper price. Have the best midfielders, play the best FIFA game. Check here for more information.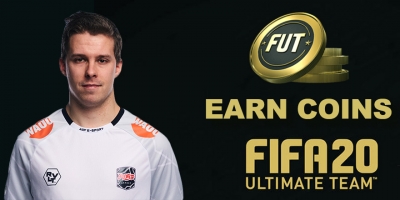 15
Oct
For a lot of FIFA gamers, it's not quite difficult to earn coins, but the real problem is, how to earn massive FUT 20 coins, and that would be a really tough task. Here we will guide you how to farm as many FIFA 20 coins as possible, and how to buy FIFA 20 coins with much cheaper price if you do not want to get this currency step by step. Check now!