Wanna Maximize Profit By Purchasing And Selling Assets Legally In FUT 20 | Check This FIFA 20 Coins Guide
FUT 20
Date: Oct/15/19 05:37:05
Views: 2042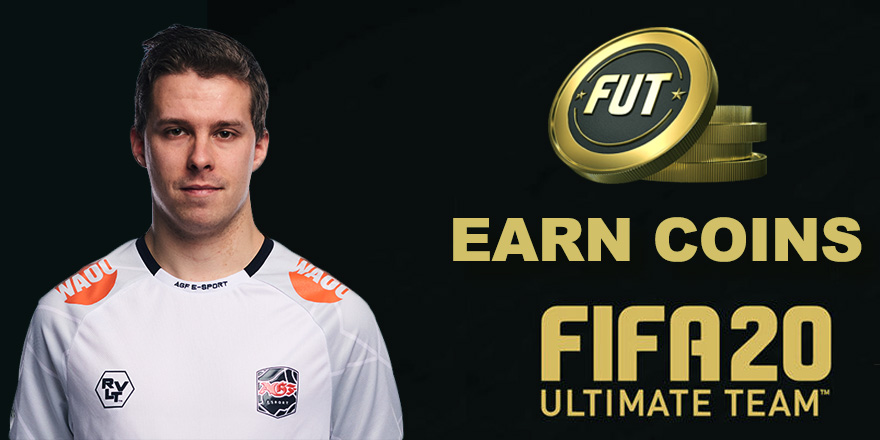 First of all, please allow me to ask FIFA 20 gamers, do you want to increase your FIFA 20 coins count in FUT, or let me rephrase that, do you want to get FIFA 20 coins as many as possible? If you do, then you've come to the right place, in this post, we'll explain the various methods to help you boost your earnings. Now, let's cut to the chase.

Just as you know, the whole conception of FIFA 20 Ultimate Team is built based on earning coins, letting you acquire the best of the best players in the game. But the issue is, with the likes of Cristiano Ronaldo costing over a million coins on the market, it takes plenty of hard graft and some fast-track techniques to create your dream squad.

If now you are still struggling, there exist a lot of methods to increase your FUT 20 coins count in the game. In this post, we have now concluded some of the most useful ways, ranging everything from market trading to game mode tips, and all of these will ensure you to become a virtual millionaire before long.
Now Here Are Some Methods For Collecting Massive Coins (All Of These FUT 20 Coins Can Be Used In PS4, Xbox One, PC, Switch Platforms):
First Of All: You Need To Use The Bronze Pack Method:

As a matter of fact, buying bronze packs is a pretty effective, low-risk investment method for making coins. Here is how it works: STEP ONE: buy a bronze pack (usually needs 400 coins) or a premium bronze pack (usually costs 750 coins), and STEP TWO: aim to make a good profit by selling items at their minimum 'buy now' price or much higher.

Sometimes, Bronze player items can prove very valuable when required for SBCs (Squad Building Challenges) (and sometimes going for thousands), and in any circumstance, at least you can store them until they are officially needed. Big money can be also earned from squad fitness items, healing items and more. By using this method does not mean that you will get rich very quickly, but stick with it over time and then you should see your profits increase throughout the whole season.

The Second One Is: You Need To Keep Track Of Live SBCs:

Since we have already come to the SBC from the last paragraph, now let's talk about it, naturally, Squad Building Challenges are a perfect way of earning FIFA 20 coins, and some pay out better than others (and what's more, this FUTBIN page is great for working out which SBCs to prioritize). And Live SBCs are also a very effective resources to help you earn a lot of extra coins.

By paying attention to Live SBCs, you can get profit from the players in your club. For instance, say a special promo-based SBC requires players from QPR (QUEENS PARK RANGERS), which means those assets' values will increase on the market, letting you sell them for an inflated rate. Sporadically, you will also notice limited-time 'flash' SBCs that you can finish for easy rewards as well.

The Third One Is: You Need To Complete Seasons Objectives:

It has been possible to acquire some coins via the likes of daily objectives in the FIFA game for many years, but Seasons Objectives makes this much easier in FIFA 20 game. Now the new feature in this game includes a 'battle pass'-style leveling-up system, as well as pre-determined challenges and heaps of limited-time.

The majority of these objectives either offer XP or coin bonuses, both of them proving useful in increasing your collection. Sometimes, you can use that XP to unlock coins boosts, for instance, a feature that was previously tied to the EASFC (EA SPORTS Football Club) Catalogue in FIFA 19, letting you temporarily and significantly upgrade the amount of FIFA 20 Coins you earn per game.

The Fourth One Is: You Need To Qualify For FUT Champions:

In fact, there is no reason to buy gold or much better packs in the store, because you already can earn them easily via Squad Battles and Division Rivals. If you are performing well in the latter will also see you qualify for FUT Champions, too, which gives the best rewards in the game.

By finishing in the FUT Champions Weekend League against other online opponents, you can earn some big prizes based on how many wins you have accumulated, also including coins and packs. And the other major bonus is that you get 400 Division Rivals points per game, regardless of whether you win or not. And this ultimately lets you earn Division Rivals rewards even without playing the mode.

The Fifth One Is: You Need To Take The Coins In Division Rivals:

This method just comes from the above paragraph, in this paragraph, we'll mainly discuss how to take the coins in Division Rivals. If you can win enough games per week and finish high enough in the ranks, then Division Rivals will offer you three selections of rewards. And while both the tradeable and untradeable packs can prove appealing, it's always more beneficial to take the coins, isn't it?

The Sixth One Is: You Need To Take The Coins In Division Rivals:

According to your division and rank, usually, you are looking at 15k-80k in earnings, which often eclipses that of the tradeable pack rewards. This soon adds up, especially when you are paired with FUT Champions' prizes, letting you potentially earn upwards of 100k coins each week. The packs can be useful fodder for SBCs, but otherwise, coins are typically your best bet.

The Seventh One Is: You Need To Snipe Players On The Market:

As a gamer, you always want to search for much bargain deals, and an effective method of doing this is by sniping player items on the market. This involves searching for a player or a set of players at a much lower value than they are really worth and trying to be the first one to snag them once they appear.

First of all, identify the lowest 'buy now' price that the player goes for on the market, and then multiply it by 0.95 to account for EA Tax. Second, drop that price just slightly and begin searching. Anything you find can be resold on the market, or just stored for later use. You also can try to snipe special in-form items at discard prices for practically guaranteed profits.

Last But Not Least: The Eighth One Is: You Need To Be Smart With Investments:

The top traders in FIFA 20 Ultimate Team know almost exactly which items to invest in, and when. They do this by taking advantage of seasonal promos, benefiting from features such as Live SBCs, and then predicting which players will be in high demand over the coming days and weeks.

Players who are likely to be chosen for Team of the Week (TOTW) are a popular investment, because their regular items disappear from packs temporarily, increasing their value. The same goes for Marquee Matchups SBCs, with players from the required teams selling at a much higher rate on the market. And of course, you can never guarantee accuracy with predictions, therefore, tread carefully.
Cheap FIFA 20 Coins,Sell for FIFA 20 Coins,FIFA19 Coins,buy FIFA 20 Coins Related News And Guides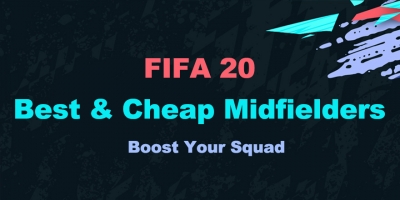 15
Oct
Everyone wants to have a powerful team in FIFA 20 Ultimate Team, if they have, they can use it to make a much stronger team and then challenge some of the most difficult objectives and earn the best rewards and coins. However, before a player begins a game, here are some tips for them to find the best midfielders at a much cheaper price. Have the best midfielders, play the best FIFA game. Check here for more information.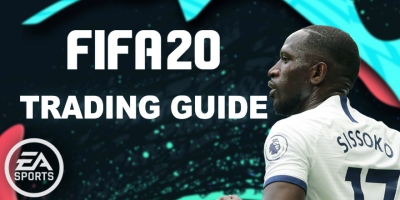 15
Oct
Guide, FIFA 20 Ultimate Team tips, want to find the best method to make easy coins in FIFA 20? There you've come to the right place, in this post, we will walk you through all the best investment methods and timings in order to get the great profit from FIFA 20. Learn more, keep reading!!!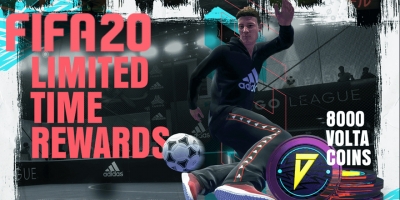 14
Oct
Good news, now FIFA 20 Ultimate Team has achieved a lot of great achievements and in order to celebrate to that, all of players can get 8,000 Volta Football Coins from 10 am PST on October 10th to 10 am PST on October 17th. And now, that's a really big surprise. Want to know more about that? Here it is.