Boost Your FUT Squad | Five Of The Best And Cheap Midfielders For You To Pick In FIFA 20
FUT 20
Date: Oct/15/19 17:53:50
Views: 2244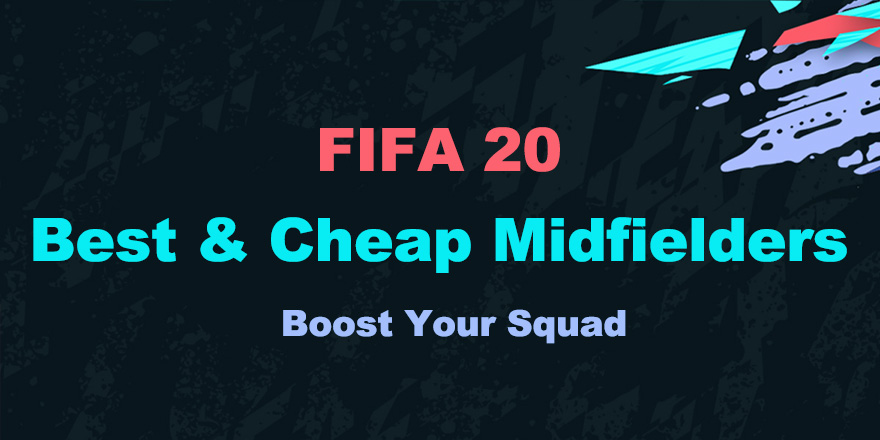 Now FIFA20 has been officially released in the United Kingdom, and that means players are available to build their new Ultimate Team with limited FIFA 20 coins. And now here are the best midfielders to add to your FUT squad, and do not worry, they will not cost loads of Gold Packs.

FIFA 20 was officially launched in the United Kingdom on September 24, 2019, along with a totally brand new game mode: Volta, where players can take their skills onto the street.

But, anyway, the most anticipated aspect of the game is still the Ultimate Team, which offers players the opportunity to create their own squad, and what's more, mold their team to their own style of play.

Just as you know, playing matches helps you to earn FUT 20 coins, which in turn, coins can be used in the transfer market and allow you to buy some new players and upgrade your squad.

When any new FIFA is launched, the inflation of Ultimate Team goes through the top of the roof, and you will have to spend huge amounts of coins on a lot of players to improve your team.

Here are the best quality midfielders that you can purchase on the transfer market for less than 20,000 coins (Players listed in alphabetical order).

First One Is: Isco

In fact, Isco is a perfect attacking midfielder for players that are beginning their new La Liga team.

He is perfect for running at defenders with his dribbling rating of 92, and his ball control rating of 93.

Usually, the Spaniard also picks up a few assists, with some excellent vision and passing ratings.

The Real Madrid midfielder is definitely worth 13,250 coins. And you will not feel a slightly of regret after purchasing him.

Second One Is: Ivan Rakitic

Ivan Rakitic might be out in the cold for Barcelona this season, but there's no reason to avoid adding him to your squad.

Stick a 'Deadeye' chemistry perk on the Croatian, and then he turns to be an 88-rated overall central midfielder.

And what draws most plaudits on FIFA is his passing and vision, but anyway, his shooting goes under the radar.

A shot power rating of 94 is perfect for someone making a Frank Lampard-type run into the box.

And now you can pick up Rakitic in the transfer market for less than 13,000 coins.

Third One Is: Marco Verratti

Marco Verratti, Paris Saint-Germain midfielder has excellent passing ratings, which is exactly what you need in the center of the park.

His 95 composure rating is pretty attractive, which is perfect for playing out from the back.

The price for Verratti is slightly under 15,000 coins, and you should know that his rating of 86 is an absolute steal for that price.

Fourth One Is: Miralem Pjanic

Piemonte Calcio or Juventus star Miralem Pjanic might not be the very first name you think of when you are building your new team, but anyway, he's worth a try.

He's rated 86 overall but transforms into a 90-rated central midfielder with the 'Artist' chemistry perk would be very easy.

His long passing jump and vision to ratings of 99 each, while dribbling and short passing increases to 96.

Now, Pjanic's cheapest 'Buy it now' price is about 13,250, and that is the best deal I have ever seen in FIFA 20.

Fifth One Is: Thiago

As you know Bayern Munich midfielder Thiago is a perfect addition to your squad, cause you know he is very quick on the ball, and he has wonderful dribbling ratings.

His agility and ball control ratings are both 91, these ratings mean that he's perfect for playing on the half-turn, which is important if you like playing out from the back.

With an overall rating of 87, he is such a cheap player that only needs 19,500 coins.

All in all, even though these players are at a pretty reasonable price, but if you want to collect over 10K coins right away, that still would be very difficult. Therefore, we offer a lot of legit FIFA 20 coins here, please go to safefutcoins.com and purchase as many coins as possible with the lowest price all over the world.
Cheap FIFA 20 Coins, Sell for FIFA 20 Coins, FIFA19 Coins, buy FIFA 20 Coins Related News And Guides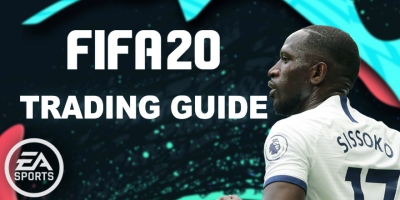 15
Oct
Guide, FIFA 20 Ultimate Team tips, want to find the best method to make easy coins in FIFA 20? There you've come to the right place, in this post, we will walk you through all the best investment methods and timings in order to get the great profit from FIFA 20. Learn more, keep reading!!!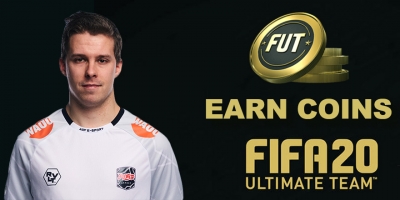 15
Oct
For a lot of FIFA gamers, it's not quite difficult to earn coins, but the real problem is, how to earn massive FUT 20 coins, and that would be a really tough task. Here we will guide you how to farm as many FIFA 20 coins as possible, and how to buy FIFA 20 coins with much cheaper price if you do not want to get this currency step by step. Check now!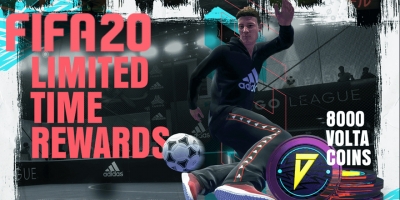 14
Oct
Good news, now FIFA 20 Ultimate Team has achieved a lot of great achievements and in order to celebrate to that, all of players can get 8,000 Volta Football Coins from 10 am PST on October 10th to 10 am PST on October 17th. And now, that's a really big surprise. Want to know more about that? Here it is.