Another FIFA 20 Ultimate Team Guide | Trading Tips, Investments And How To Make FUT 20 Coins
FUT 20
Date: Oct/15/19 17:43:40
Des vues: 3391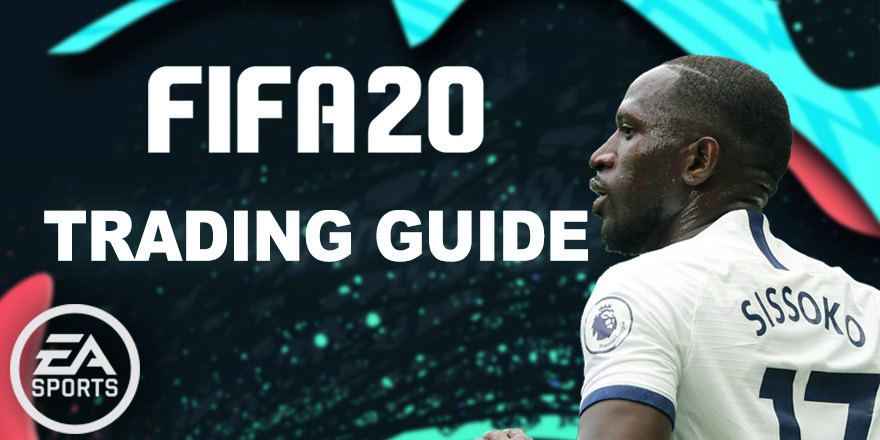 The best method to make FIFA 20 coins easily is trading and selling cards and then investing in potentially high-profit cards. And you can sum up all the profits you get from each card to a grand total that you can spend on actually purchasing the players that you need.

Fortunately, in this post, our Trading Guide for FIFA 20 FUT will lead you through all the best investment methods and timings to execute them for the greatest profit margin.
FIFA 20 Ultimate Team Trading:

Here are all the investing techniques that probably help you in the early days of the game to make a pretty good amount of FIFA 20 Ultimate Team Coins for later on. Keep reading.

The First One: Meta Gold Cards:

If you are already a veteran of FIFA or you have been already acquainted with this amazing game previously, then you should know what these are and you should also know what kind of players belong to this category. Still, just for your help Gabriel Jesus, Gomez, Jaoa Felix, and Juan Mata are a few examples.

What you need to do is, in order to get your hand on Meta Gold Card as soon as possible. In the very first few days, these cards are going to range between 10 ~ 15K FIFA coins.

These are one of the safest investments cause they are definitely going to rise in price after a few days later.

You can sell them out just before the weekend league when their demand will rocket and then you will be able to sell them for as much as 40 ~ 50K FIFA coins.

The Second One: Team of The Week Investing:

A lot of gamers know that Team Of The Week comes late after the initial launch of the game. Before that, players from the team of the week can be found, are pretty rare, but you still can get them. A lot of players like Benzema, Mane, and Son are the team of the week material.

After this Team Of The Week comes, and when those players can be sold for a large number of coins, that would be too late because these players will disappear off the market.

The Third One: Player Of The Month Investing:

Players from different clubs and leagues that get a player of the month award go for a particularly increased price. Since you already know who were the last month winners, now you can try to get your hand on them as soon as you can.

The Fourth One: SBC (Squad Building Challenge) Solutions Investments:

A lot of hype goes around the Squad Building Challenge as a lot of players participate and then try out their management skills. Around the time when the challenge comes out, demand for player diverse easily adjustable players is very high.

Esoteric players of minor leagues are pretty good investments for this method. Players of indifferent nationality that only have only one or two fellow nationals in their league go pretty well in the SBC Solutions.

Gigot, Younis, and Zabaleta, in fact, are a few examples. In order to find more players like these, you might need to visit footy website, cause they are definitely very helpful.

Spend as little as 400 coins, those cheap FIFA 20 coins can be purchased and in the meantime, they can easily be sold for up to 5k coins near the challenge.

The Fifth One: Ones To Watch Investing:

This one includes the very first-tier star players such as De Jong, De Ligt, Griezmann, and Lukaku. Unfortunately, these cards are only going to be in packs for the first week or so. Anyway it's worth to give it a try, right?

Afterward, when the Ones to Watch is launched, their prices will quickly increase. And you can make a pretty good fortune by selling these players.

The Fifth One: Link Investments:

Links, in fact, are set of players that have already proven chemistry between them from the real-life stats. For example, a player is assisted by two others and scores a couple of goals, and they will have a link set in the game.

For instance, Malen has a link with Bregwijn and Bruma and Reus scored a couple of goals in link with Sancho and Jade so they will be going together in a Link.

In order to finish these Links, players will be going around searching for cards that have this characteristic. Using your insight, you can point out these players and hold onto them until they get a significant rise in price.

Well, there it is, that was all for the Trading Tips in FIFA 20. And if you have something better idea about FIFA 20 Trading Tips. Please let us know.
Cheap FIFA 20 Coins, Sell for FIFA 20 Coins, FIFA19 Coins, buy FIFA 20 Coins Related News And Guides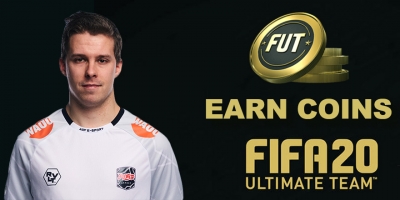 15
Oct
For a lot of FIFA gamers, it's not quite difficult to earn coins, but the real problem is, how to earn massive FUT 20 coins, and that would be a really tough task. Here we will guide you how to farm as many FIFA 20 coins as possible, and how to buy FIFA 20 coins with much cheaper price if you do not want to get this currency step by step. Check now!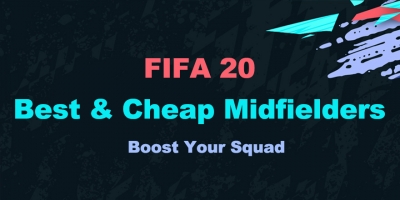 15
Oct
Everyone wants to have a powerful team in FIFA 20 Ultimate Team, if they have, they can use it to make a much stronger team and then challenge some of the most difficult objectives and earn the best rewards and coins. However, before a player begins a game, here are some tips for them to find the best midfielders at a much cheaper price. Have the best midfielders, play the best FIFA game. Check here for more information.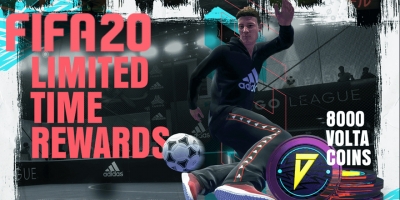 14
Oct
Good news, now FIFA 20 Ultimate Team has achieved a lot of great achievements and in order to celebrate to that, all of players can get 8,000 Volta Football Coins from 10 am PST on October 10th to 10 am PST on October 17th. And now, that's a really big surprise. Want to know more about that? Here it is.